The most comfortable mountain bike in the world
Mountain biking is a fascinating & exciting sport. A lot of bikers will stay away from rugged and steep mountain roads.
Advene hopes that everyone can easily enjoy the joy of mountain biking. As a result, Advene combines traditional mountain bike with electric drive systems & build the most energy-saving mountain bike in the world.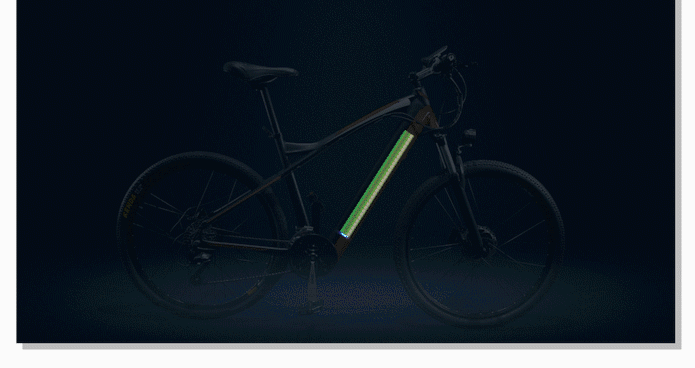 Advene powerful pedal-assisted system makes it easy to conquer steep hills. The mountain's top scenery and the thrill of downhill are all yours now.

Pedal-assisted mode makes it easy for you to get the speed of a professional rider. Surpass anyone easily & cycle far ahead.

The booster pedal-assisted amplifies your strength, allowing you to ride for a longer time. Stay energetic, enjoy the scenery & speed on the road. Best partner for commuting & outing.

Hidden battery, quiet & powerful motor system. Advene matches e-motors with traditional mountain bikes. Making you look cooler than anyone.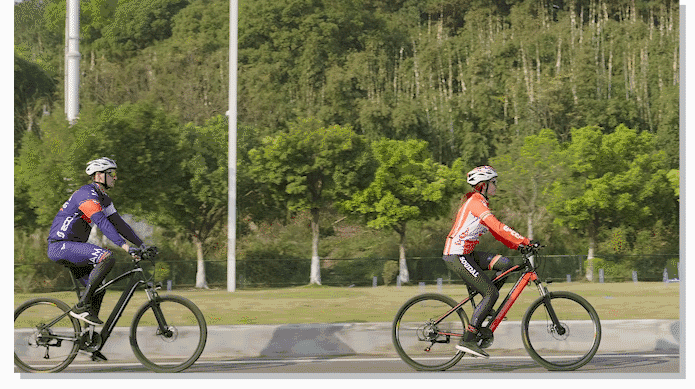 Seamless Battery Pack Design
Cycle up to 80 km with LG's new 18650 lithium-ion battery. Perfectly hidden in the frame, detachable, safe & reliable with a battery lock.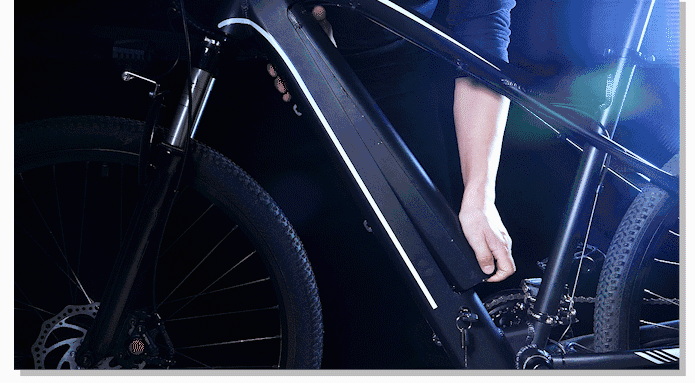 Resistance-free
Light weigh, high-performance brushless motor. Making you glide along the road when you cycle.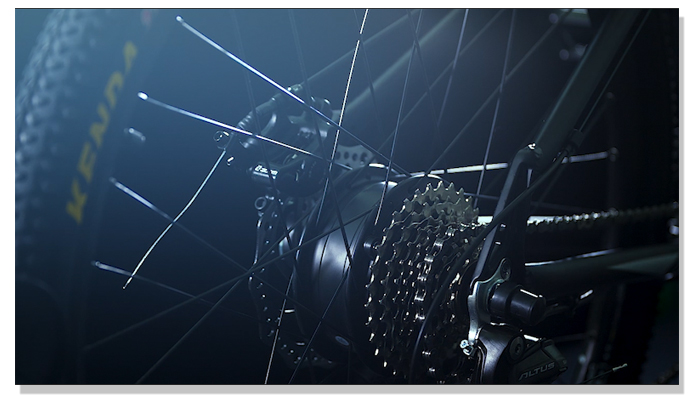 Smart Control
Easily switch the riding mode to meet your styles on the intelligent driving system.
Cycling mode
It behaves like a traditional mountain bike without electric mode.
Pedal-assisted mode
The pedal-assisted system will amplify your power and let you cycle easily. Adjustable power level for different needs.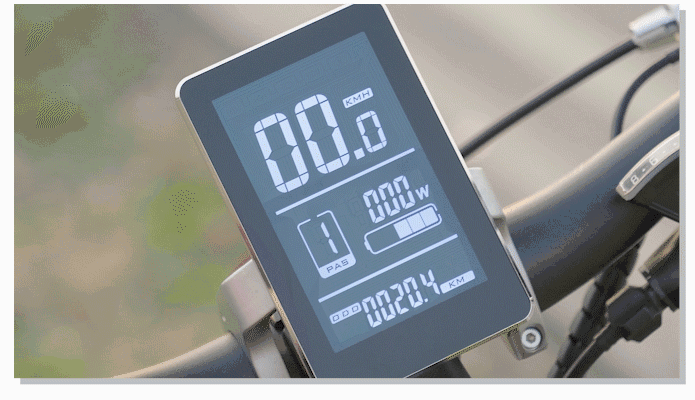 Night Cycling Safety Features
Reliable at night with front bright riding lights.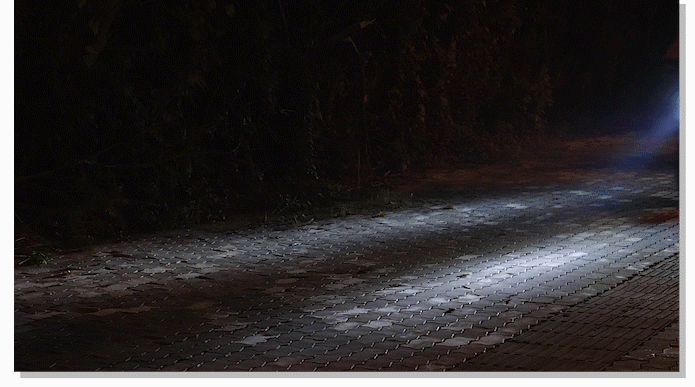 Stylish & reliable mountain bike
Advene is not only stylish but also professional-built mountain bicycle. Complete reliability in dynamic engineering, ergonomics, structural materials & safety standards.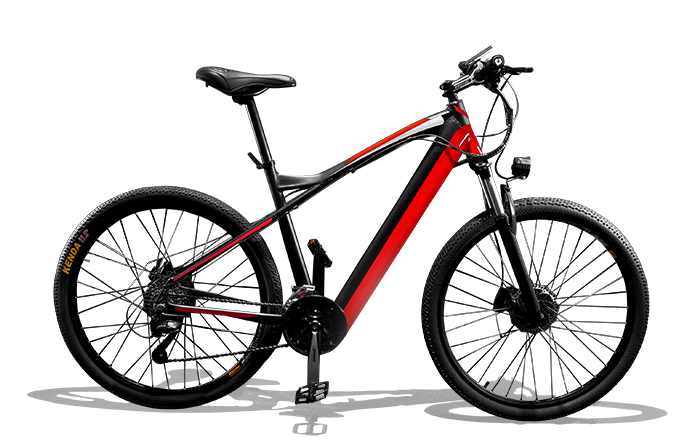 High-strength, Lightweight Alu Frame
6061 aluminium alloy body. Stylish and cool that comes with durable & reliable quality bike parts.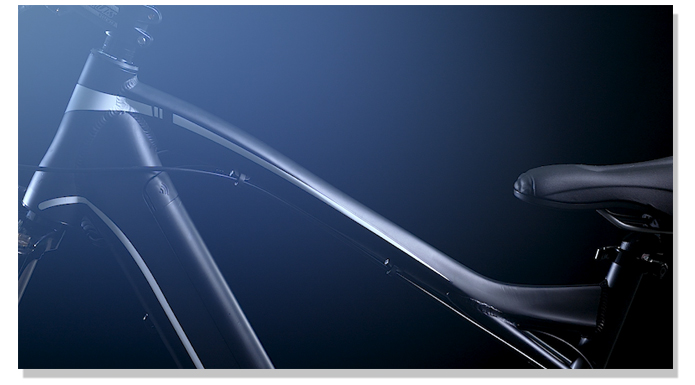 Smooth Speed-changing Experience
Comes with Shimano 27-speed transmission. Known for its fast and reliable gear adjustment.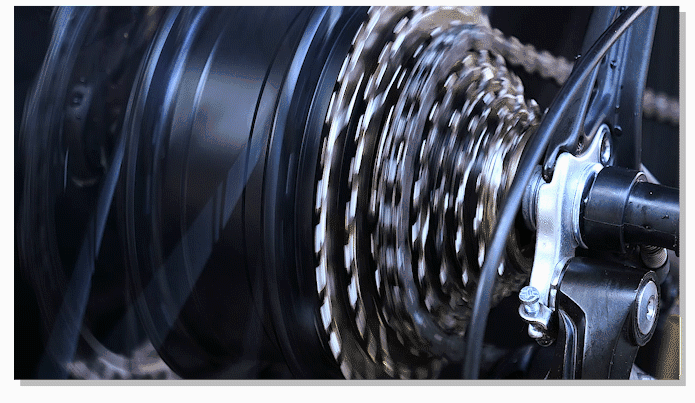 No fear of Rough Roads with Rock Shox fork
Adjustable suspension fork provides you with choices of racing/ off-road modes. Suitable for various road conditions.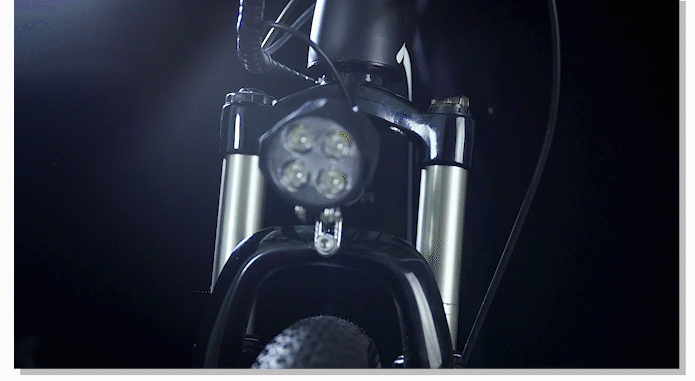 Sensitive & Efficient Braking System
Reliable full-disc brake system with sharp braking for outstanding performance. Awesome manoeuvre control with sensitive braking mechanism.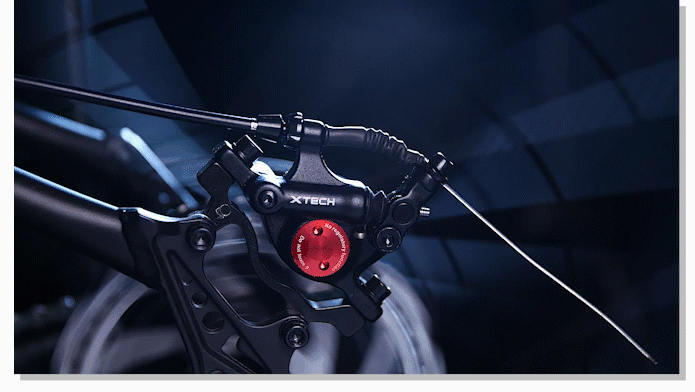 Safe Cycling with KENDA Tires
Professional cycling tires with high abrasion resistance & superior grip. The unique tread design has the dual effect of reducing rolling slip & anti-slip. Do not need to worry rain/ shine, flat or mountainous as its equipped with anti-puncture tape.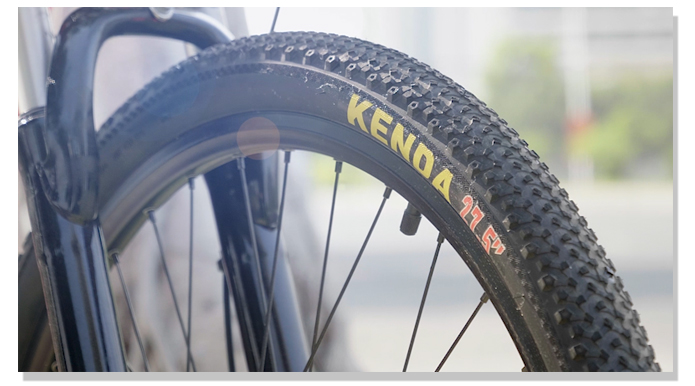 Specifications Square Up
Sleek bike frame

Light aluminum alloy grade 6061 frame




Able to withstand up to 400 pounds




Bike weight: 19.5 Kg / 44 lbs




2 color options: Passionate Red, Cool Black
Battery's proprietary tech

Standard version 36v 7.6ah


*Upgraded version 36v 10.4ah


Up to 80 km (50 miles) travel distance




Standard charge time 4 to 6 hours


*Upgraded speed charger 2 to 4 hours


Integrated battery – detachable for easy charging




LG's new 18650 lith-ion battery cells




The battery can be easily secured and removed from the frame with a discreet key lock
Powerful and silent motor

250 watts booster motor, EU model




350 watts booster motor, US model




Speed up to 32km/hr (20 mph)
Throttle for full electric or pedal assist rides

Comes with thumb throttle to go full electric or maintain pedal assisted
Rust-free gearing components

Shimano 27 speed gears




Quick response riding with reliable mechanical disc brakes



*Upgraded version Tektro hydraulic disc brakes



Adjustable preload and mechanical lock-out Rock Shox front suspension fork for all terrains




Fitted with strong safety front light




Adjustable seat for maximum comfort while riding




Uncluttered steering handlebar for the perfect fit




Safe grip rubber handlebars with added support
Puncture-proof wheelset

27.5"x2.128 wheel size for greater control & speed




Fitted with puncture-proof strips




All-terrain tires
Smart

Smart variable speed options @ 6 speeds




Full throttle or Pedal Assisted Option




Automatic drive function




Easy, on-the-go speed adjustment




Configurable for personal settings




Backlit LCD screen




Displays battery time, speed and distance




Water and dust-proof


*Upgraded version built-in USB charger
9 accessories & upgrade options:
*Click the respective perk to get the 9 different accessories & upgrade options.
**No shipping cost is required for any accessories and upgrade options when you order with your Advene e-MTB.
Pledge early and get up to 7 free gifts:

*For the 1st 50 backers, you will get a total of 7 free items worth up to US$250 (SG$340).
**For the next 49 backers, you will get a total of 5 free items (thumb throttle, air pump, lock, mobile-holder, toolset) worth up to S$151 (SG$210).
***Throughout this pre-sales, each backer will get at least 4 free items (air pump, lock, mobile-holder, toolset) worth up to US$103 (SG$144).
****Lastly, a warranty value of US$1399 (SG$1944) for parts will be provided for all backers during this pre-sales.
The retail price is set at US$1399 (SG$1944) & introductory price at planned at US$899 (SG$1250). But for this presales, the Indiegogo special will start at US$499 (SG$699)!
Starting from US$499 (SG$699), you are getting a great bike that is smart, sleek and safe! What are you waiting for? It truly is an investment that you could use for a lifetime.
About Advene e-bikes:

Anzene is a company that designs and manufactures electric bicycles for Advene. It all started in August 2018, when CEO Joshua was looking for a commuting and weekend recreational electric mountain bike. There were high-end brands that were very good in the market at the time, but that had too many features that he needed a bicycle or cheaper brands that were not sure about the life of the batteries and motors. So Joshua developed this bicycle with a reasonable price for the necessary functions, and he believes it can be a versatile bicycle for many people, the first electric bicycle users, commuters, weekend leisure cyclists with family and friends.
We have secured production contracts with a reputable factory with over 10 years of production experience who is willing to support us with good costing for quality materials as they too believe in the future of electric bikes.
OLD OLD OLD
Buy now and get 7 items for free. (Equivalent to US$250 ~ SG$340):
* The first 50 initial buyers receive a total of 7 free gifts worth US$250 (SG$340).

The first 50 buyers will discount to US$479 (SG$669). This is the most competitive price for the earliest supporters.
* Thank you so much for building the community together